Una is among the best travel apps to plan your next trip in 2022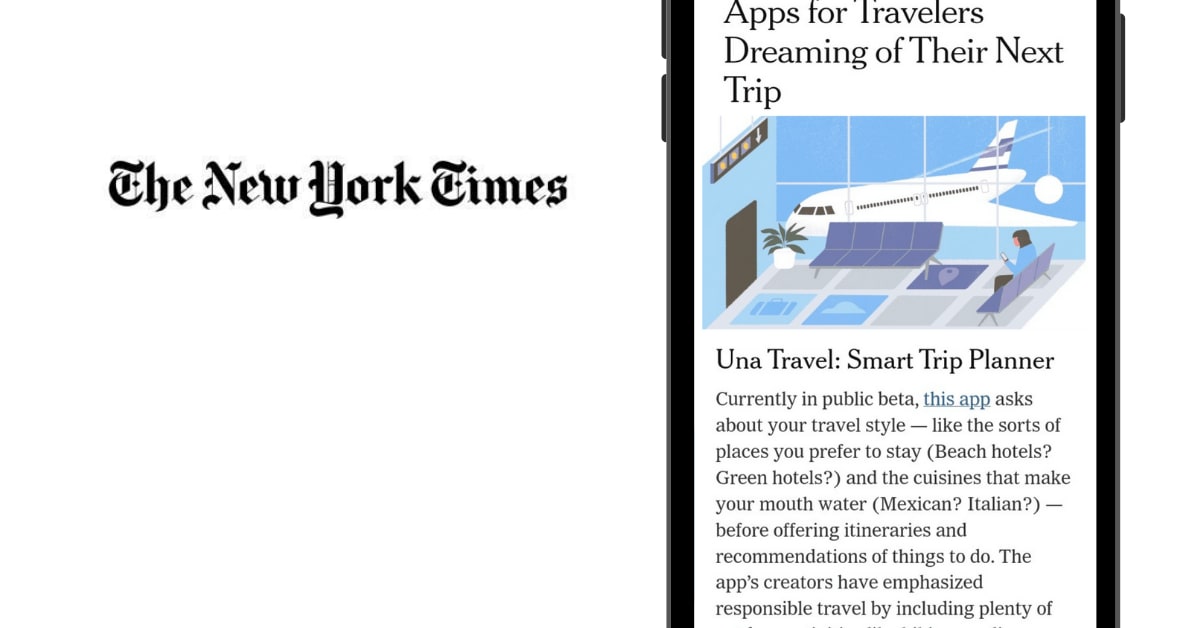 The latest version of Una Travel: Smart Trip Planner has been recognized by the New York Times as the new app "for Travelers Dreaming of Their Next Trip".
On December 30th, 2021 — to wrap up a second year that changed the travel industry, the newspaper created a list of the best travel apps to try in 2022.
Only 6 apps have been highlighted by the travel writer Stephanie Rosenbloom, to "make trips easier to plan and enjoy". Una is one of them:
"This app asks about your travel style — like the sorts of places you prefer to stay and the cuisines that make your mouth water — before offering itineraries and recommendations of things to do"

The New York Times
Among the latest features of the app, Una learns about your travel preferences in order to create a personalized trip for you with a hotel, restaurants, and things to do at your destination. Designed to save you time researching your next trip, Una focuses on finding safe activities.
"The app's creators have emphasized responsible travel by including plenty of outdoor activities like hiking, cycling, camping, visits to parks and landmarks, and meals at restaurants with al fresco seating"