A Weekend at Starved Rock State Park, IL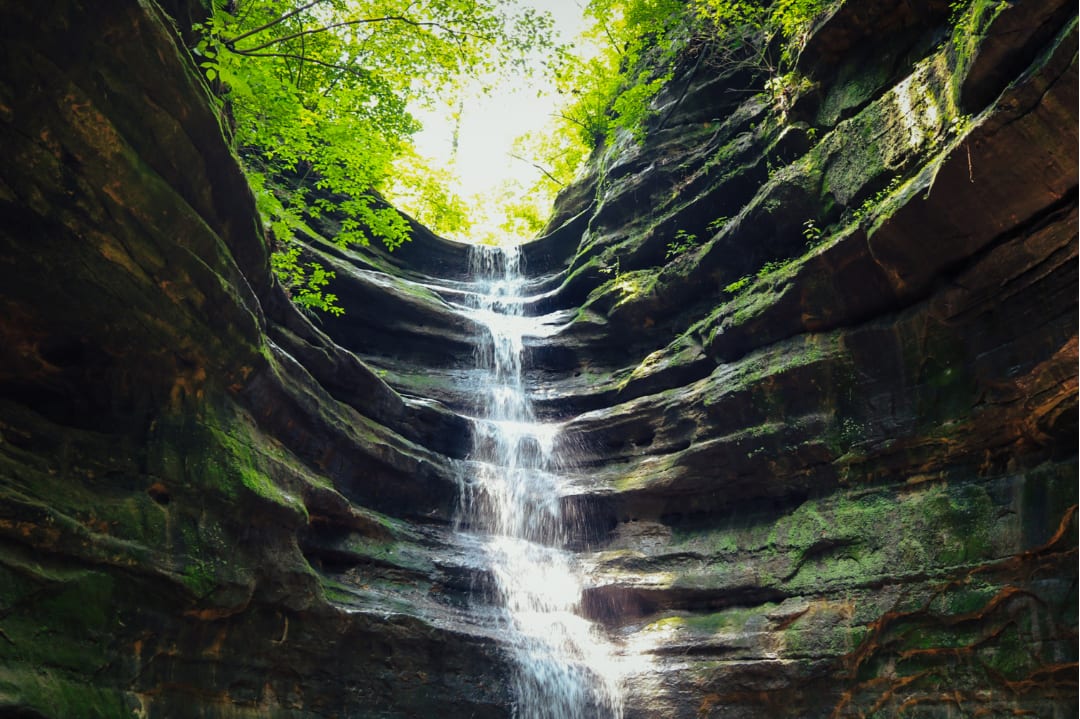 Starved Rock State Park Waterfall 2 – Credit: Kayla Goss from Getty Images
Starved Rock State Park is a wildlife-filled state park with deep canyons, waterfalls, and winding rivers. It is only about 2 hours away from the Chicagoland area so it makes for a very convenient day trip. Its nearby small towns also hold a lot of history and character and are worth exploring in a quick weekend city getaway.
SATURDAY
Nonie's Bakery & Cafe is a great place to start for morning breakfast and to explore the village of North Utica. Pick up some fresh baked goodies and get a good start to your day!
Continue to explore the village's downtown and get acquainted with the local shops such as Two Girls And A Cupcake or Roxie's Sweet Confections. Whether it's cupcakes or chocolates, your sweet tooth is bound to be satisfied!
While you're downtown, check out the local August Hill Winery Tasting Room. Peruse their selection of wines and enjoy live music on the patio.
Now you can make your way to Starved Rock State Park where you will find many different trails from Starved Rock State Park to Ottawa that run through the park's 18 canyons, sandstone bluffs, and natural waterfalls. The Saint Louis Canyon Trail is a good trail choice that includes both canyon and waterfall sights.Plan to bring food for a picnic so you can stay overnight at the park. If you hike the Starved Rock and Sandstone Point Overlook Trail there is an overlook section of the river valley where you can enjoy your picnic while eagle viewing.
LODGING
Starved Rock State Park Campground provides all the basic campsite necessities so you can spend a night under the stars.
SUNDAY
Since you are already in the region, take the Sunday to discover Matthiessen State Park. Although this state park is lesser known, its rock formations and wildlife are still a unique sight to check out.
Make the most out of every vacation with Una!,