An East Coast Trip to Camden, ME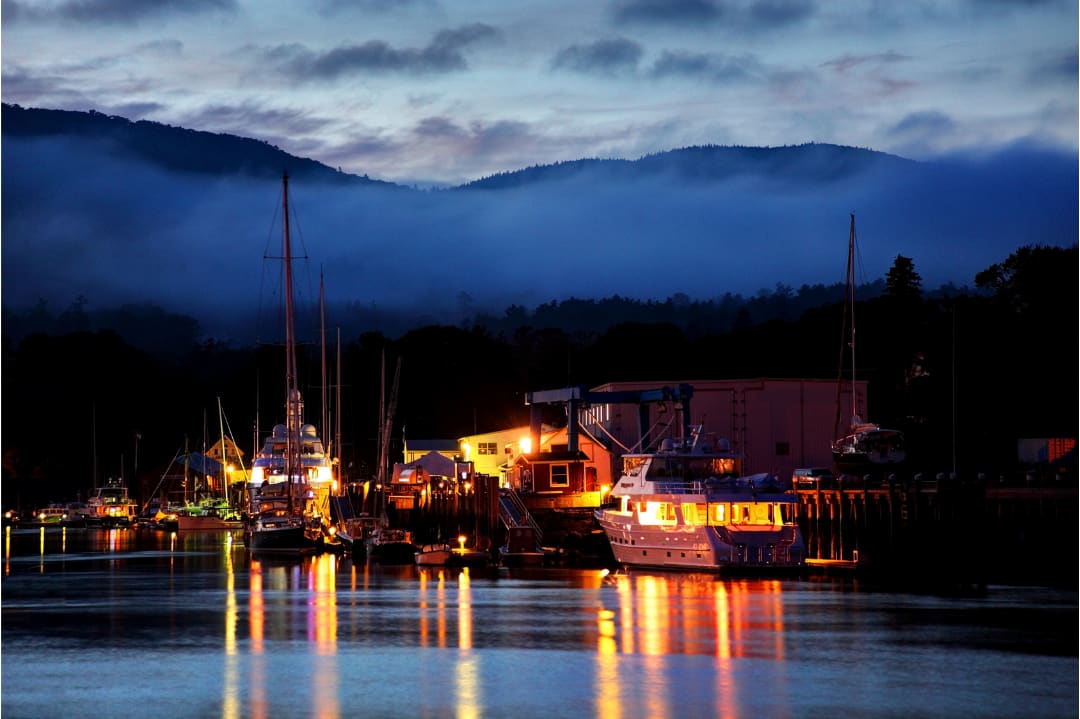 Camden, ME – Credit: DenisTangneyJr from Getty Images Signature
The East coast has no shortage of natural beauties and outdoor recreations, from natural scenery to sparkling blue oceans. If you live within driving distance to the West Penobscot Bay, Camden and Rockland are two small towns with close proximity that make for a great weekend trip. Reconnect with nature, discover historical landmarks, and get your fix of fresh seafood!
SATURDAY
Bagel Cafe opens at 6:30am and serves breakfast all day so you can stop by and get a delicious and hearty breakfast bagel. Their smoked trout bagel will be sure to fill you up for a morning hike to Tablelands Trail or Camden Hills Traverse. This trail leads up to Mt. Battie but you can just hike up until you reach the ocean view lookout.
After an energy-boosting hike, you can enjoy some delicious Maine eats for lunch. Lobster rolls are a must-try in Maine and you'll be happy to find that Harbor Dogs serves not just lobster rolls, but also crab rolls and fish tacos.
Camden has plenty of nature to discover, but it also has many unique and independent local shops to discover. Small shops like Owl & Turtle Bookshop Cafe help contribute to the vibrant Camden downtown, acting as a community bookstore and cafe. Browse their extensive book collection, particularly curated to offer Main-centric selections!
In the afternoon you can hike the trail up Mt. Meganticook the highest peak in Camden Hills State Park and the mainland. The panoramic views of the different bays and harbors make it a worthy hike.
Bring your appetite and come ready for a freshly-served local Italian meal at 40 Paper. Their menu is adapted according to what the local fishermen and farmers bring in so you can expect a rotating menu.
LODGING
Spend the night at Hampton Inn & Suites Rockland so you can enjoy your Sunday discovering the small town of Rockland. It is located close enough to Camden for a convenient drive.
SUNDAY
Discover Rockland's coast by taking a walk along Breakwater and Marie Reed Park to explore the sandy beach area. The charming lighthouse at the end of this walk and the views of the bay make this morning walk a peaceful one.
Lastly, enjoy more views of Rockland at Owls Head State Park where you can walk the rocky beach and bluffs or enjoy a picnic along the grove.
Travel with Una!