A Summer Weekend in Naples, FL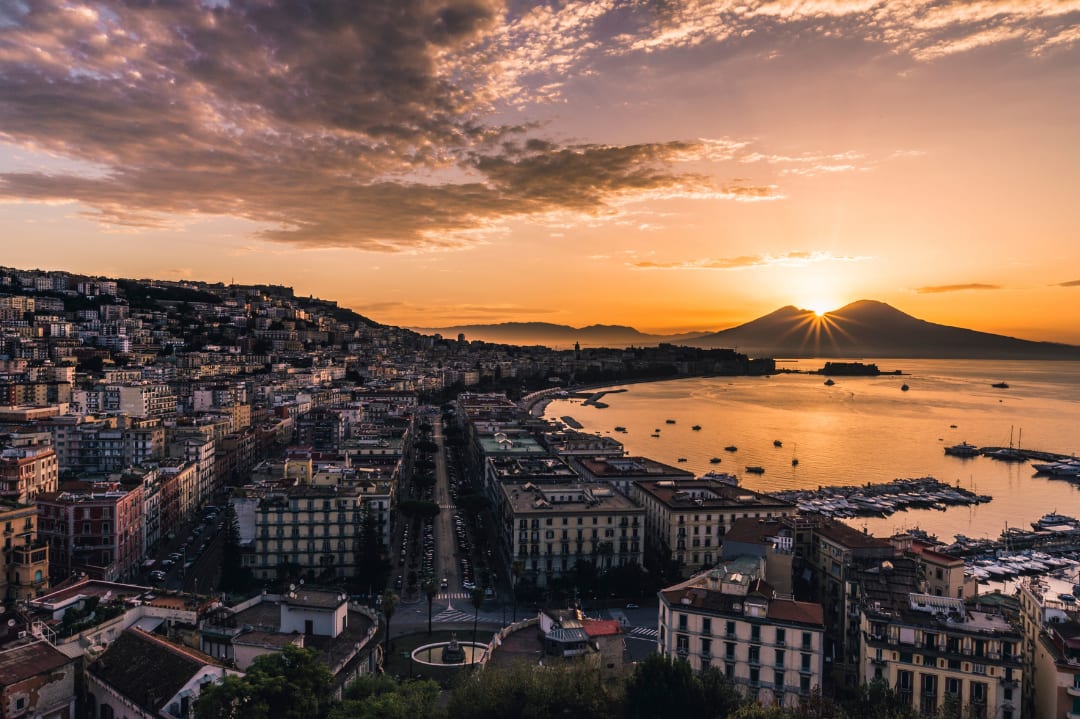 Breathtaking Sunrise in Naples – Credit: Luigi Silipo from Getty Images Pro
Naples, located in the southwestern region of the sunshine state, is famously known to be one of the happiest and healthiest cities in the nation. Given its high-end shopping & dining, family-friendly beach destinations, and gorgeous coastal views, it is no surprise that people from all over the country flock to Naples as their summer destination of choice. Take your family to spend a care-free weekend in Naples, but beware – you might not want to leave!
FRIDAY
Take advantage of this coastal city's fresh seafood at Captain & Krewe Seafood Market and Raw Bar. The Oyster Bar opens at 11AM while the Seafood Market opens at 10AM but they also serve plenty of appetizers and a variation of seafood sandwiches. After a refreshing lunch you can explore Naples Beach via Lowdermilk Park.
Lowdermilk Park is one of the top beachfront parks in Naples, offering family-friendly activities and plenty of water-based recreations. You can see the historic Naples Pier from the park and can even walk to the pier and back.
Next, spend the rest of your afternoon at Naples Botanical Garden. This garden is a world-class paradise with a variety of plants, flowers, and trees from all over the world!
Continue taking in more gorgeous colors at Lima Restaurant and Pisco Bar in the form of hand-crafted Peruvian foods and cocktails. The Beef Anticuchos and the Yucas Huancaina are a two traditional Peruvian must-try appetizers.
Naples is famous for its breathtakingly stunning sunsets. After dinner, you can visit Eagle Lakes Community Park to watch the evening sunset. You may even see the rare "green flash" as the sun settles below the horizon.
LODGING
Park Shore Resort is your home away from home, located close enough to everything in the city. After you step inside, you enter a tropical hideaway paradise with residential-style amenities and serene waterways.
SATURDAY
For a special Saturday morning, visit Kunjani Craft Coffee & Gallery. This local spot in Naples is both a woman-owned & operated coffee shop as well as an art gallery. Their outdoor patio is the perfect place to start your morning with a pick-me-up coffee.
Come spend a calm morning at the Clam Pass Beach Park, one of the many fine white "sugar sand" beaches that populate Naples. Walk along the South Boardwalk to explore the variety of plants and wildlife that are native to the region.
Relax and recharge at Tommy Bahama Restaurant. They channel true island vibes with their craft cocktails and live music. Try their Kona-coffee-rubbed ribeye steaks or their grapefruit basil martinis.
Third Street South, along with its sister area, Fifth Avenue South, are must-see stops in Naples for shopping. This historic downtown has remained well-loved thanks to the many unique art galleries, chic clothing boutiques, and home decor shops that adorn the area.
Next, switch from urban shopping to the environmental reserve at The Naples Preserve, home to the gopher tortoises. You can walk through pine flatwoods in one section then oak-rosemary scrubs in another section.
Stop by the nearby Vourla Mediterranean Cafe & Grill for some of the best food in Naples, serving seafood, lamb, salads, and more!
After dinner, end your night at Nectar Lab, the newest vibrant social lounge situated in the heart of Naples. This lounge bar takes inspiration from ancient Pacific Islands plus a mix of Miami charm. The unique mix results in a special drink menu of nutritional kava and botanical teas that have a relaxing and soothing effect, a rare find at a social lounge bar!
SUNDAY
Start your Sunday with a little peace and love at Peace Love & Little Donuts. The small size makes it perfect to mix and match to try their different mouth-watering flavors.
Sunday mornings are best spent relaxing at peaceful beaches like Horizon Way. It's not as crowded as other beaches, which allows you some quality family-bonding time.
To finish your vacation in Naples, make a final stop at the USS Nemo Restaurant. Come try their Pacific Rim-style seafood and see for yourself why they are voted the best restaurant in Naples!
Realize your travel dreams with Una!