A Midwest Getaway in Cambridge, OH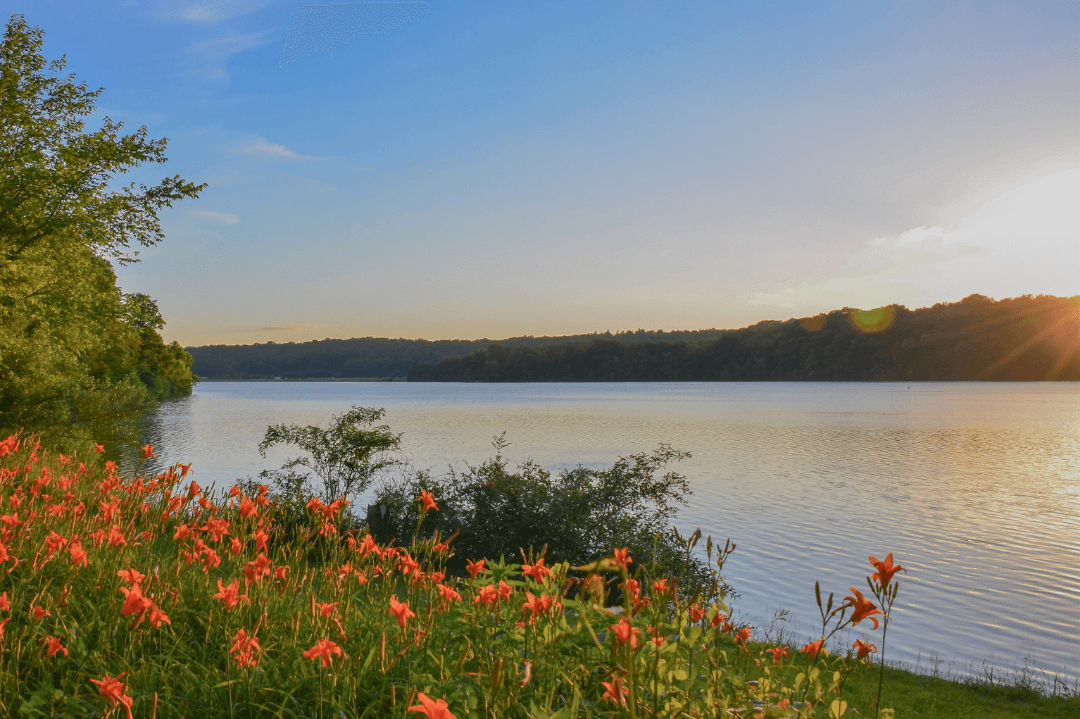 Salt Fork Lake – Credit: Andrei Stepanov from Getty Images

Cambridge is a city located perfectly in between Columbus, Cleveland, and Pittsburgh, about a 2-hour drive from each. It's the perfect small-town for an off-the-grid getaway from its bigger neighboring cities. Take a step back and enjoy the city that will make you feel like you've traveled back in time. Pick up some handcrafted chocolate, reconnect with nature, and explore Ohio's largest state park!
SATURDAY
Enjoy a Saturday afternoon walk along the Morgan's Knob Loop, a kid-friendly path with a thick pine growth that instantly immerses you in nature. Bring food for a picnic at the Stone House Loop Trail , which has a lovely trail and a unique area for a tranquil picnic with pavilions and tables.
Take advantage of the thousands of acres of land and water that make up Salt Fork State Park, fishing, swimming or boating along the lakeside. From the 18-hole golf course to the two marinas for boaters to a historic Stone House landmark, the park offers something for everyone.
LODGING
You won't have to worry about finding overnight accommodations nearby. Within the state park, there is a campground, resort lodge and even a deluxe vacation cabin.
SUNDAY
After an entire Saturday of getting lost in nature, you can spend your Sunday experiencing the slow-paced life and culture in downtown Cambridge. Start off with a coffee from Ladders Coffee Bar, then make your way down to street to admire the lovely architecture and history of Guernsey County Courthouse.
Then keep journeying a little further down Wheeling Avenue until you reach the heart of Cambridge. Here you'll find Theo's Restaurant, a well-loved and well-visited staple of Cambridge. Sometimes you just want to sit back, relax, and have a comforting home-cooked meal, and Theo's provides exactly that. Order their ribeye steak, a slice of pie, or whatever makes you feel the most at home.
The special attribute of small towns is the abundance of handmade items. At Nothing But Chocolate you'll find handcrafted chocolate delicacies made with love.
The city of Cambridge also holds another discoverable feature, which is its contribution to glassware manufacturing. Mosser Glass is one of the many glass shops in Cambridge, creating a variety of handmade glass products. The store also acts as a tour site into the factory and craftsmanship of the pieces.
Intuitive Travel with Una!