A Day Trip to Vashon Island,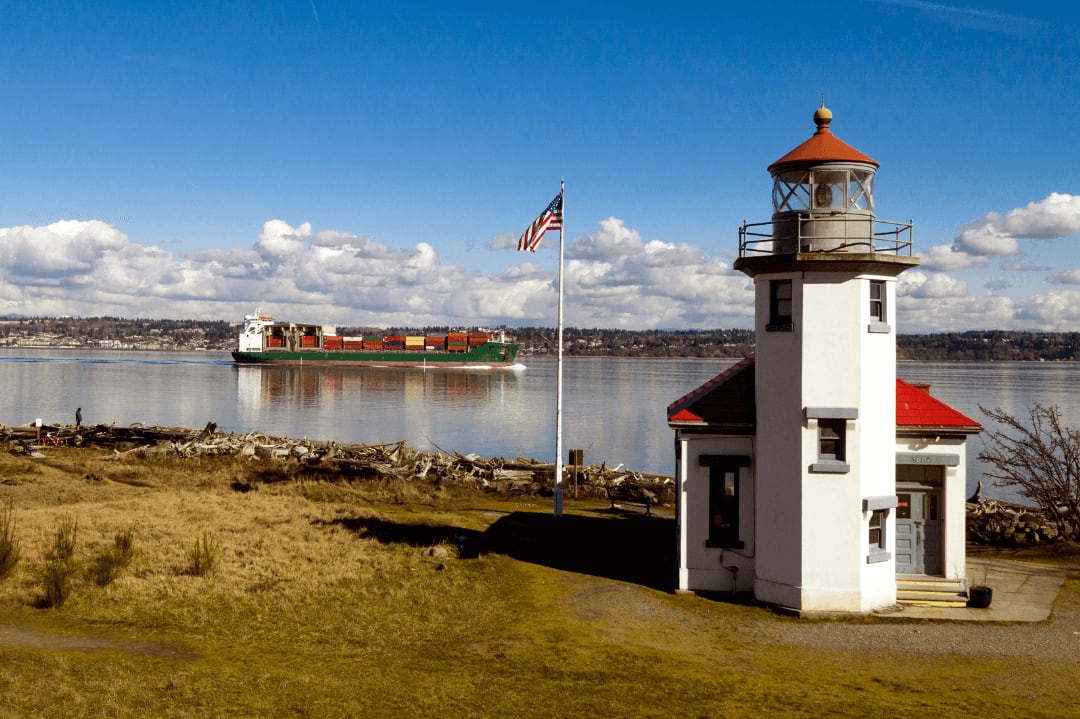 Shipping Channel Point Robinson Maury Island Lighthouse Puget Sound – Credit: Real Window Media

Vashon Island is a little island hidden in the nook of the Pacific Northwest Islands. It's just a 20-minute ferry ride from the city of Seattle but the contrast to the urban city is a drastic difference. Vashon Island appeals to those of artistic and naturistic character with its small-town-feel and kid-friendly community. If you read our Camano Island blog last week, add a Vashon Island day trip to your itinerary when visiting the Pacific Northwest!
SATURDAY
Vashon Island features a rustic and well-visited pastry shop, Snapdragon, and a Saturday noon Vashon Island Farmer's Market that brings growers, artisans, and producers together in one community. Spend your day exploring the quaint downtown, including the stunning local island art gallery, Gather Vashon. With their wide offerings of jewelry, pottery, and even glass art, you might just find yourself taking home a couple different pieces of artwork!
For an early dinner, visit the seasonally-inspired restaurant with an ever-changing menu, Bramble House, that is also located in the heart of downtown. Aside from contributing to the soul of the island through its cuisine, its architecture and design also reinforce the unique aspects of Vashon. After an early dinner, you'll be able to catch the beautiful sunset at Lisabuela Beach. Being a small beach park, Lisabuela is a well-kept local gem.
LODGING
Lisabuela has its own small campsite, but Camp Burton is the place for proper family lodging. Whether you're looking for cabin lodging, or just a tent site with a fire pit, they will have you covered for the night.
SUNDAY
Camp Burton also offers its own water and boat activities along the Burton Beach. You can rent paddleboards or kayaks from Vashon Watersports and enjoy a beautiful morning on the calm waters.
Then, head for a quick pick-me-up at Burton Coffee Stand, the island's beloved one-stop shop for coffee and breakfast.
Lastly, enjoy the views and lighthouse at Point Robinson Park located in the Maury Island Marine Area. It's perfectly situated on the far east side of the island so you can get a good sighting of Mt. Rainier.
Una makes travel simplified with intelligent suggestions and visual design!