A Day Trip to Camano Island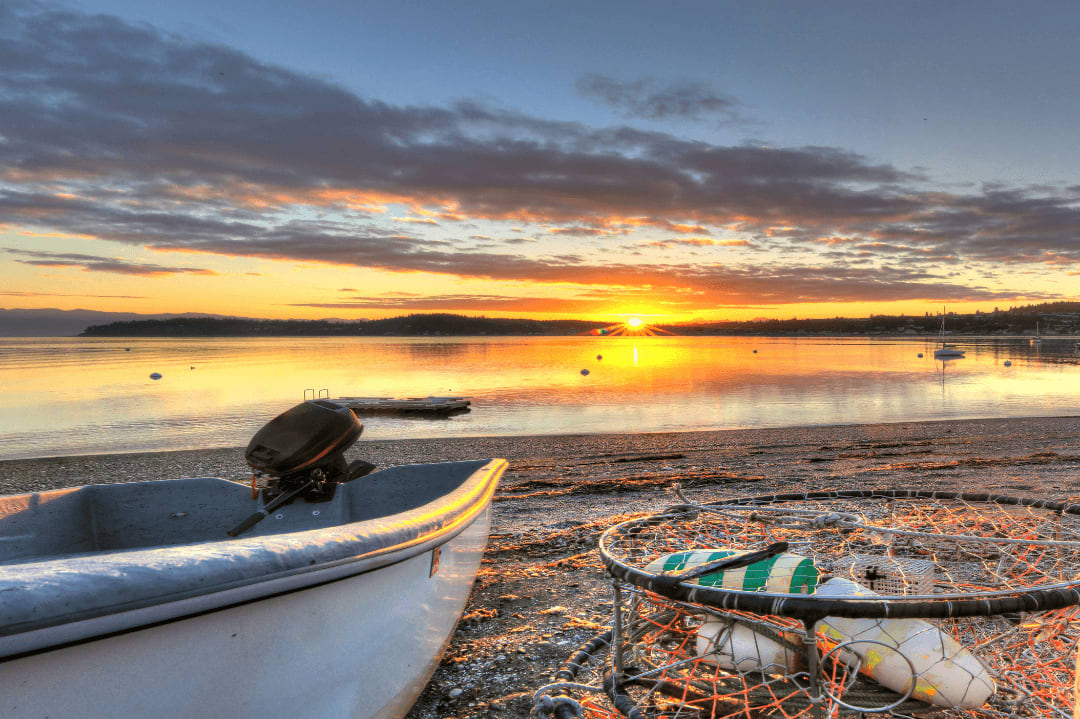 Camano Island Sunrise – Credit: JerimiasQuadil from Getty Images

Camano Island is one of the many islands in Possession Sound that make up the Washington State Islands. It is not as big or popular as Orcas Island, but Camano Island is one of the most beautiful islands in the region, attracting visitors through its unique art galleries. With its quieter beaches and trails, Camano Island provides more than enough exploration grounds for a fun-filled day trip!
SATURDAY
Iverson Spit Preserve Loop is a great way to start your foray into Camano Island, offering a good view of beaches, fields, and forests in a 30-minute walking trail. Then, you can take a deeper and longer hike at Camano Ridge Forest Preserve Loop, where you may have the chance to see different kinds of wildlife.
If you are bringing kids on this trip, they will love a visit to Freedom Park. This playground was built for families by the community and also features a local art gallery. While the kids are playing on the sculpture park, you can admire the "Koffman Art with a Smile" art gallery located inside the park.
After a long day of hiking, Camano Island Marketplace is a solace, providing pastries, coffee, and ice cream. Stop by the classic Camano Island Coffee Roasters for a cup of ethically-sourced, high-quality coffee.
LODGING
Camano Island State Park is a large park with plenty of activities from boating to crabbing to hiking. It even has a campsite where you can set up your tent or RV, so you can spend the maximum amount of time during your day exploring the park.
SUNDAY
Cama Beach State Park makes for a great Sunday morning exploration, particularly Cranberry Lake. This walk is sprinkled with wildflowers and berries that make the hike a pleasant and calming trail. If you're lucky you might even catch the frogs and wild birds that occupy the region!
Trip Planning Simplified with Una!