A Day Trip to Baltimore, MD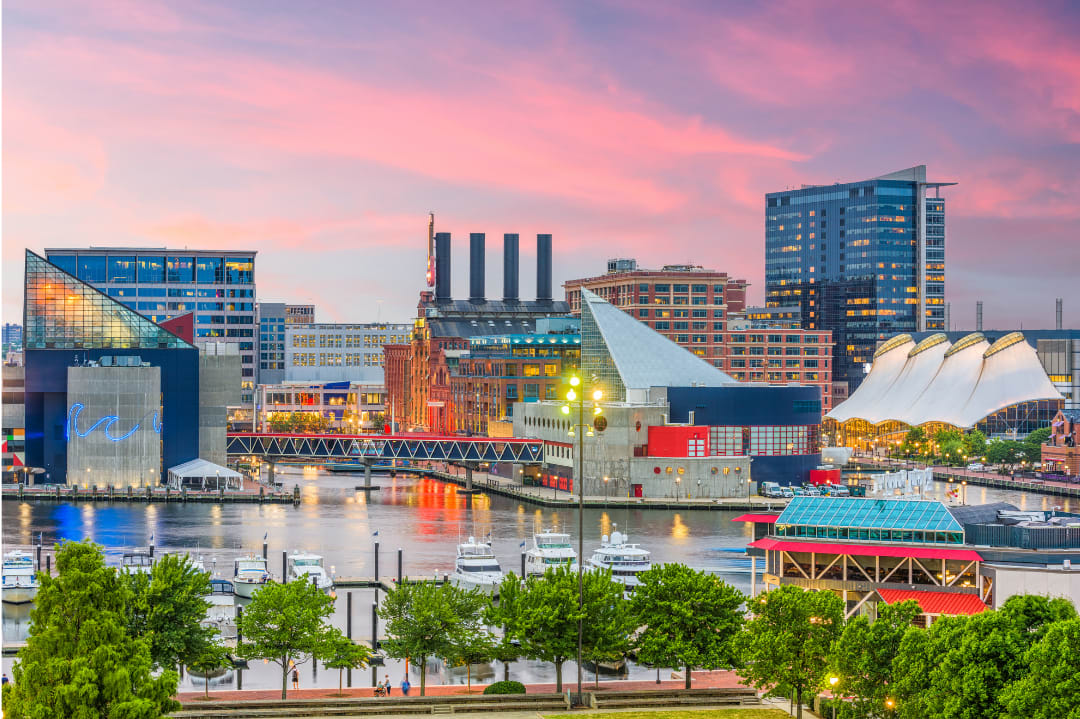 Baltimore, Maryland, USA Skyline – Credit: Sean Pavone from Getty Images
Baltimore is known for its inner harbor, art districts, and historical landmarks. If you're from the surrounding area of Washington D.C., it makes for a leisurely day-trip with the family, especially with the many kid-friendly museums. Whether you visit for a day or a week, there will be plenty of memory-making experiences in Baltimore!
SATURDAY
Federal Hill Park boasts some of the most iconic views of the Baltimore region, overlooking its famous central harbor. After exploring the park and snapping some shots, you can start your history tour with Fort McHenry National Monument, where the Battle of Baltimore was fought in 1814.
Maryland is famous for its crabs and Phillips Seafood for making some of Baltimore's best crab cakes. Located in the heart of the Inner Harbor, this restaurant is essential to the soul and spirit of Baltimore.
Now that you're in the Inner Harbor, you must embark on Baltimore's Inner Harbor Walking Tour. You'll come to understand the city's rich maritime history as a seaport with its four main Historic Ships and get a glimpse into the 19th century life at sea.
At Baltimore Waterfront Park to Fells Point, you'll be able to tour the city by walking along the water to get a snapshot view of the lighthouse, Inner Harbor, and ships altogether. This trail goes up to 7km so feel free to walk however much you are able to.
When you're hungry you can head over to Baltimore Seafood for a Cajun take on seafood classics. Do be sure to try their unique crabmeat fries, as it is not a common appetizer offering!
Continue your journey through history at Washington Monument and Mount Vernon Place. It is a stunning evening sight, shaping the Baltimore skyline.
LODGING
Staybridge Suites Baltimore is one of the many hotels in the Inner Harbor. It is a charming hotel centrally located, yet still affordably priced.
SUNDAY
After a Saturday of exploring historical monuments, Sherwood Gardens is quite literally a breath of fresh air with its wonderland of flowers. Come admire its stunning natural scenery!
Then head to Baltimore Museum of Art to view their specially curated exhibitions. They heavily feature female Black artists and Baltimore-based artists.
Travel smarter with Una!